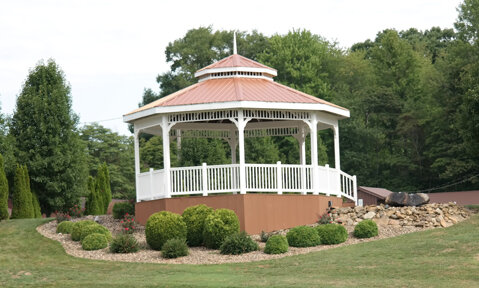 Weddings & Receptions
Spring Valley offers a beautiful, classic venue that can help make your special day a first-class experience.
Outdoor Wedding Ceremony with Gazebo
Accommodates 200 chairs for guests.
Features a large gazebo that can easily fit most bridal party sizes.
A concrete aisle makes for a hassle-free walk, without having to worry about grass stains on your gown or your heels sinking.
Our gazebo has electricity to help accommodate your digital requests.
Price includes the set up and take-down.
Indoor Wedding Ceremony
The set up for the ceremony is on the dance floor in the hall. There we set up the chairs just like for the outdoor wedding.
Additional Touches
You can also provide your own personal touches to the hall by renting chair covers and or a white backdrop for your bridal table.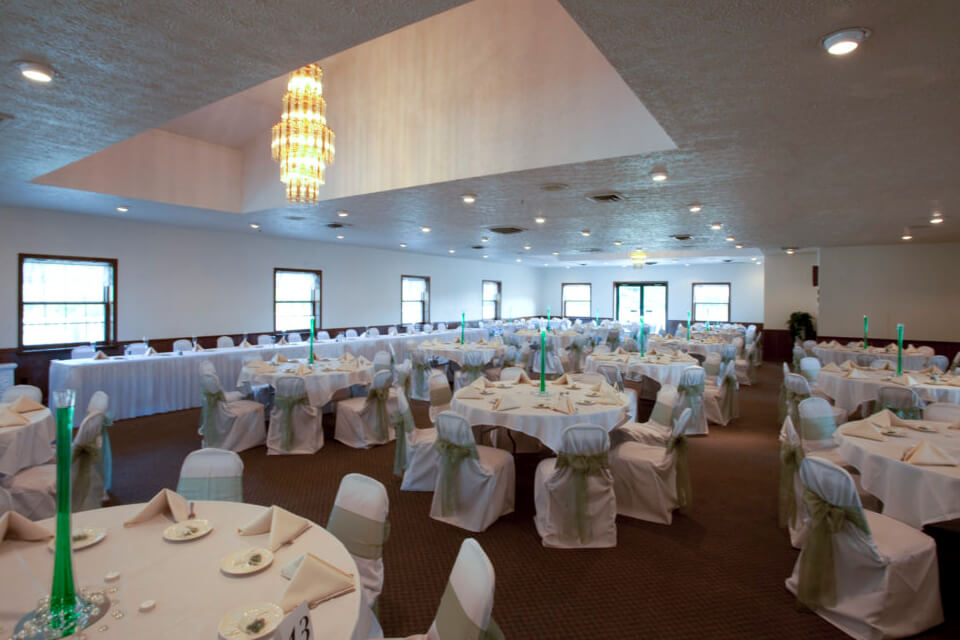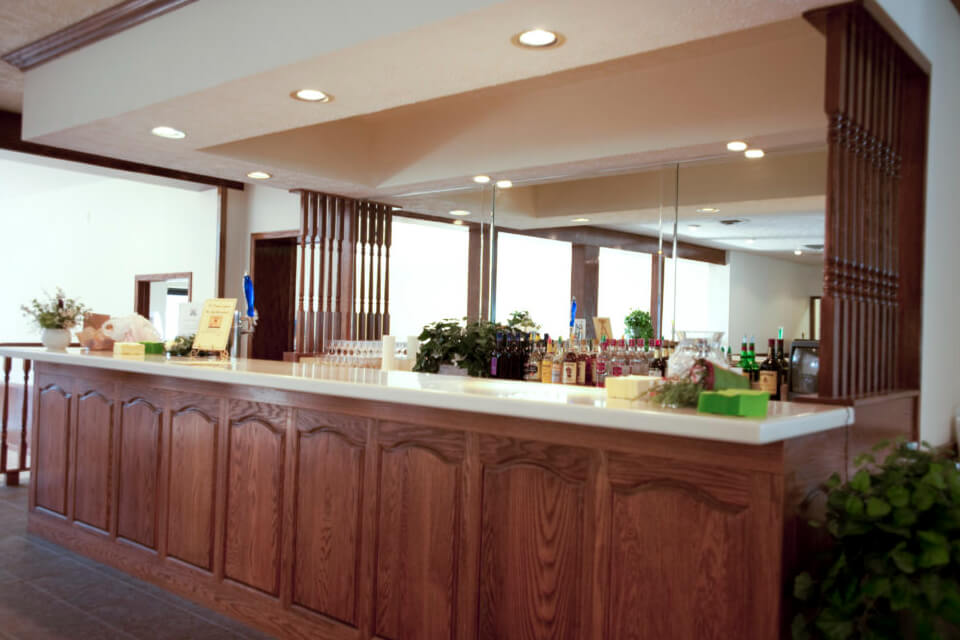 Wedding Reception Packages
Hall Only
$35 per Person
Package includes:
Buffet dinner provided by Mr. Mike's Catering
Two entrees, one pasta, one potato, & one vegetable
Salad bar
Individual table linens & dinnerware
Pepsi Beverages and Water
Beer & Wine
$45 per Person
Package includes:
Buffet dinner provided by Mr. Mike's Catering
Two entrees, one pasta, one potato, & one vegetable
Salad bar
Individual table linens & dinnerware
Pepsi Beverages and Water
Deluxe
$50 per Person
Package includes:
Buffet dinner provided by Mr. Mike's Catering
Two entrees, one pasta, one potato, & one vegetable
Salad bar
Individual table linens & dinnerware
Pepsi Beverages and Water
---
Grand Buffet Dinner Menu Choices
Entrées
(Choice of Two)
Baked Chicken Legs, Thighs, Split Breast
Beef Au Jus or Beef in Light Gravy
Baked Sliced Ham
Sliced Turkey Breast Rolled with Dressing in Gravy
Beef Tips in Gravy Over Noodles
Italian Sausage and Peppers
Cabbage Rolls
Potato
(Choice of One)
Au Gratin
Scalloped
Butter Parsley
Red-Skin with Butter
Baked with Sour Cream and Butter
Pasta
(Choice of One)
Rigatoni Springs or Penne
Choo Choo Wheel
Noodles Alfredo
Vegetable
(Choice of One)
Green Bean Almondine
Buttered Corn / Mixed Vegetables
Broccoli & Cauliflower (Optional Cheese Sauce)
---
Hall Pricing Includes
Use of the banquet hall for 5 hours
Round tables with linen tablecloths and napkins
Bridal dressing room (for weddings held at our facility with complimentary mimosas and cheese tray)
Unique photo areas on site
Large dance floor
Wrap around balcony with picturesque views
Two bartenders and two security guards for up to 200 guests
Soft drinks (Pepsi, Diet Pepsi and sierra mist)
Water, coffee and tea
Bridal cake cutting
The bridal party served individually
Hall cleaning
Clergy Not Included
Additional Service Prices
Weddings held at facility

$800

Additional hour

$300

Gratuity on all drink packages

18%
Additional Information
Dates reserved with a $500 security deposit
We work exclusively with Mr. Mikes's Catering.
Gazebo includes 200 chair setup
Minimum rental required